MANI factory tour and olive oil tasting
6.07.2023
Have you ever dreamed of experiencing the authentic taste of the Mediterranean diet in its purest form? If so, a visit to our newly opened olive oil and olive bottling factory is just right for you! We are excited to invite you to our newly opened production facility. Get to know culinary Greece with us. As an organic pioneer, MANI has been producing olive oil for over 40 years and we are happy to share our expert knowledge about the green gold.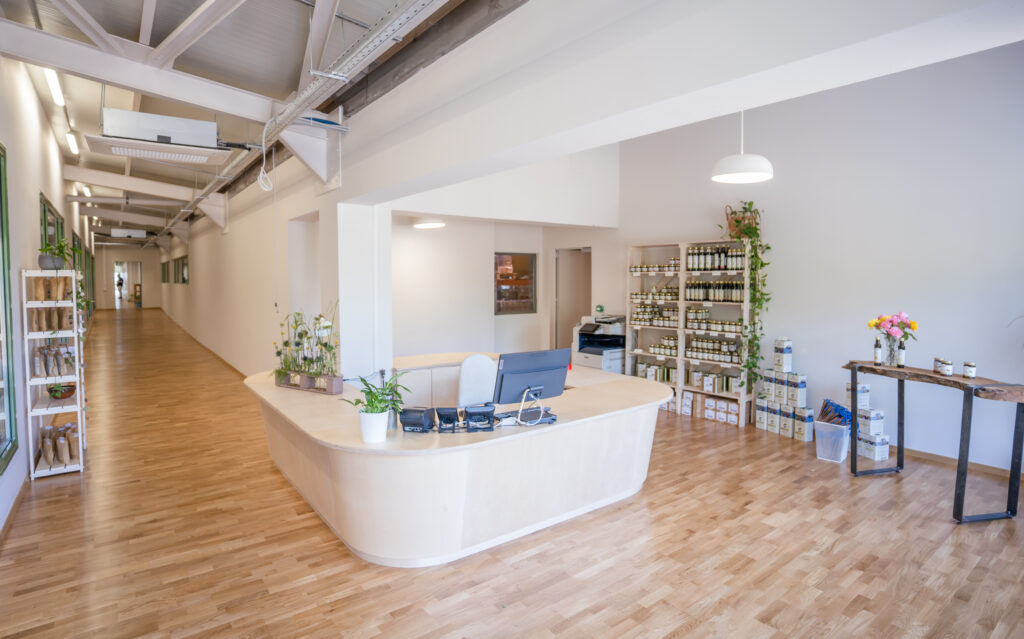 Our production focuses on the main products of the region – the first-class MANI olive oil, delicious olives, and diverse Greek mezes. What makes them so special? It's not just their quality, but also the unique flavors that can only be found here.
Visit us and discover the diverse flavors through a professional tasting, where you can discover the rich taste of our olive oil. Immerse yourself in the fascinating world of olive oil production and experience the production process up close. Here you can find the location of our factory. The MANI factory is located near Pyrgos at the foot of the Taygetos mountains.
During your visit, you will have the opportunity to explore our specially designed visitor gallery. Here you can experience the production process firsthand during a leisurely walk and enjoy the view from our terrace with a breathtaking view.
Before you leave us, we invite you to visit our new factory shop, where you can find and taste a range of MANI olive products. We are open every weekday from 10:00 to 14:00 and look forward to your visit.
In addition to free tours, we also offer organized tours with olive oil tasting every Tuesday and Thursday. Reservations can be made by phone at +30 27210 77711 or by email at .
Visiting hours:
Monday to Friday: 10:00 to 14:00, admission free
Factory tour including olive oil tasting:
In German and/or English every Thursday at 10:00 and every Tuesday at 11:00.
Price per person: 15€ (including a surprise gift)
We kindly ask you to register for a tour.
Registration:
Phone: +30 27210 77711
Come and discover the fascinating world of olives and olive oil in the middle of the picturesque Mani region. We look forward to your visit!